IRL vs. PVZ
THE BRIEF: Create a campaign to raise awareness about the launch of Plants vs Zombies Garden Warfare 2 among the Kids Choice Awards audience.
THE IDEA: We celebrated the spirit of the KCAs by launching a twitter campaign that let kids choose which ad experience they wanted: the PVZ version or the IRL version. For the PVZ versions, we created epic mini trailers for each new character, then re-enacted those with handmade puppets for the IRL version, to highlight just how much better PVZ is than real life. We also launched a snapchat filter and GIFs. The campaign was so successful, we launched "How To" videos so fans could make their own character puppets. Overall, the campaign garnered over 100 million impressions - and a lot of engagement from fans.
The Twitter Ad Posts:
We used a new Twitter capability that allowed users to respond to a sponsored post with a tweet, that then triggered a new tweet to them serving their chosen ad experience.
Snapchat Filter
Even Kate Hudson (a.k.a my BFF) used it!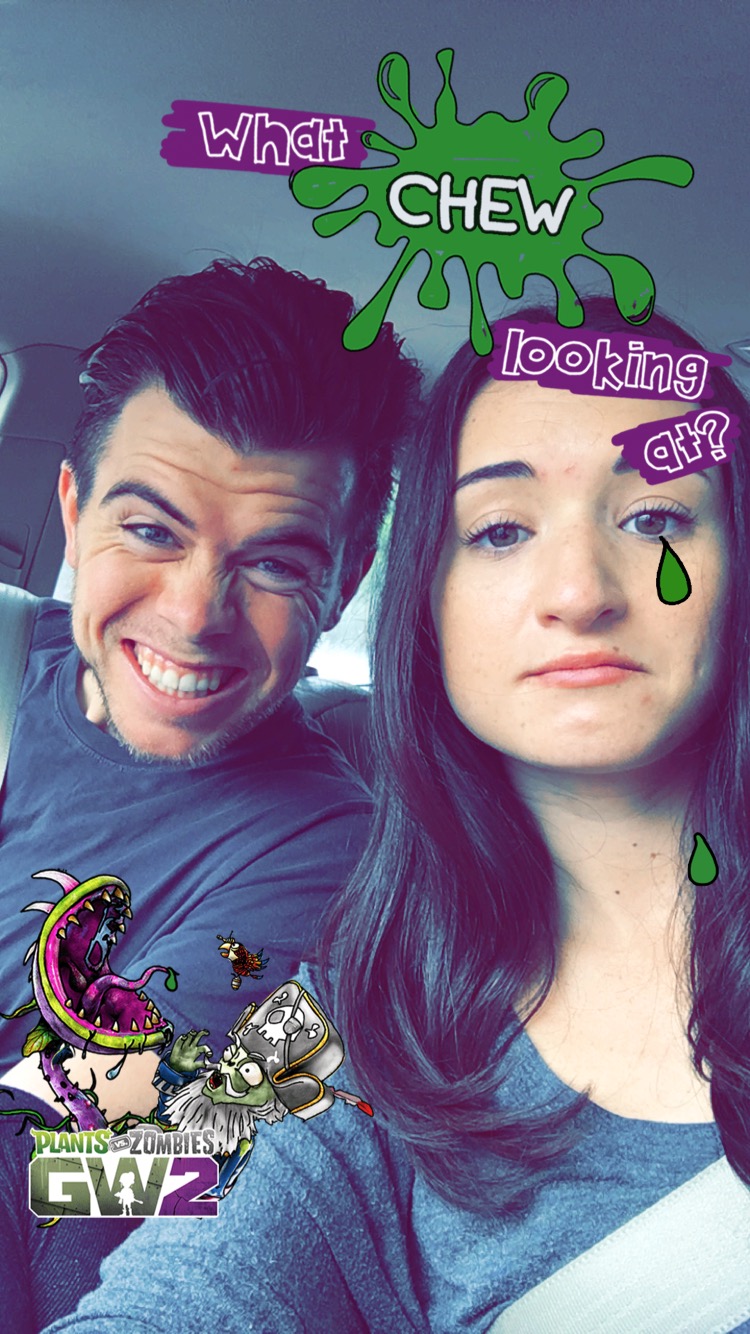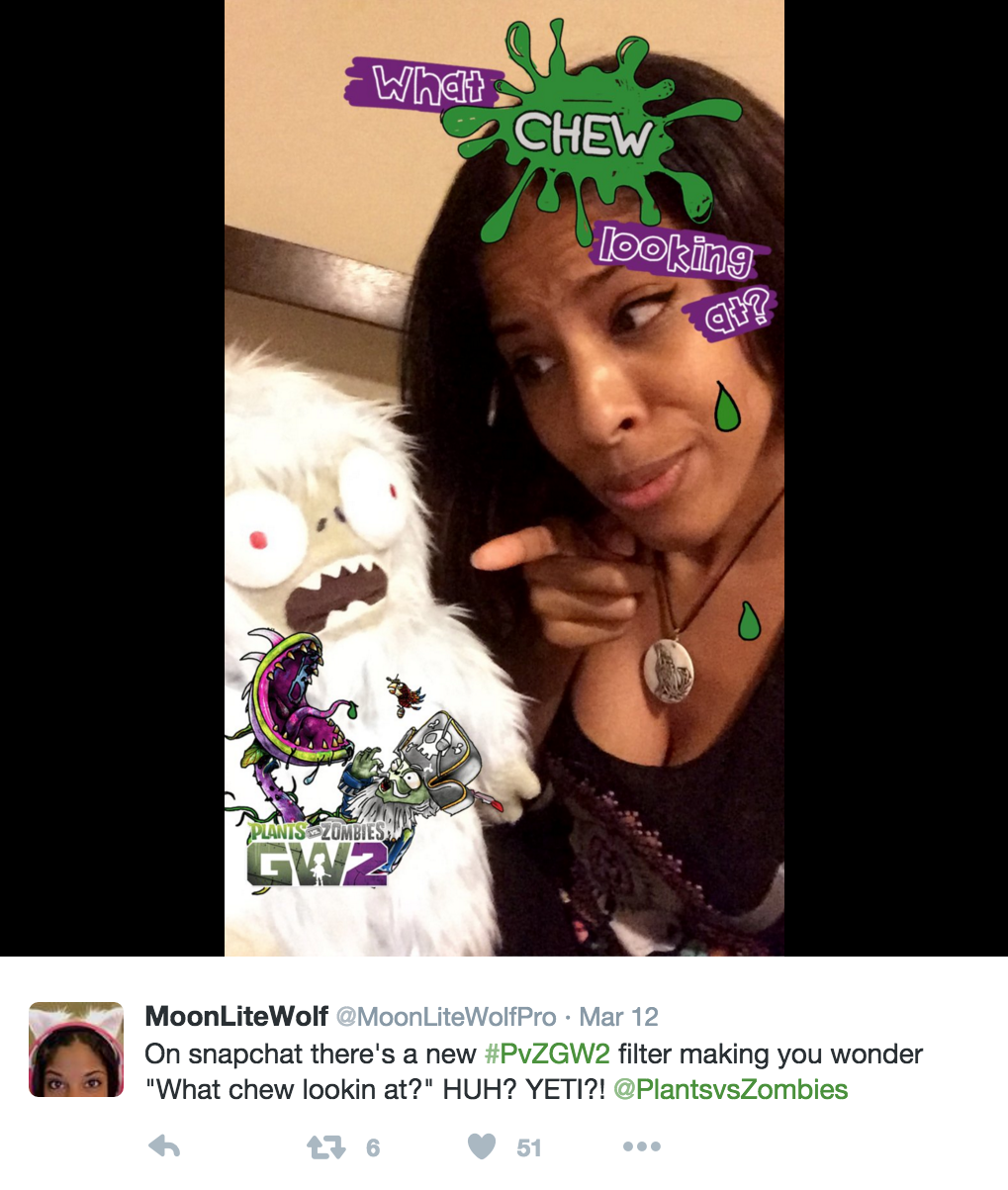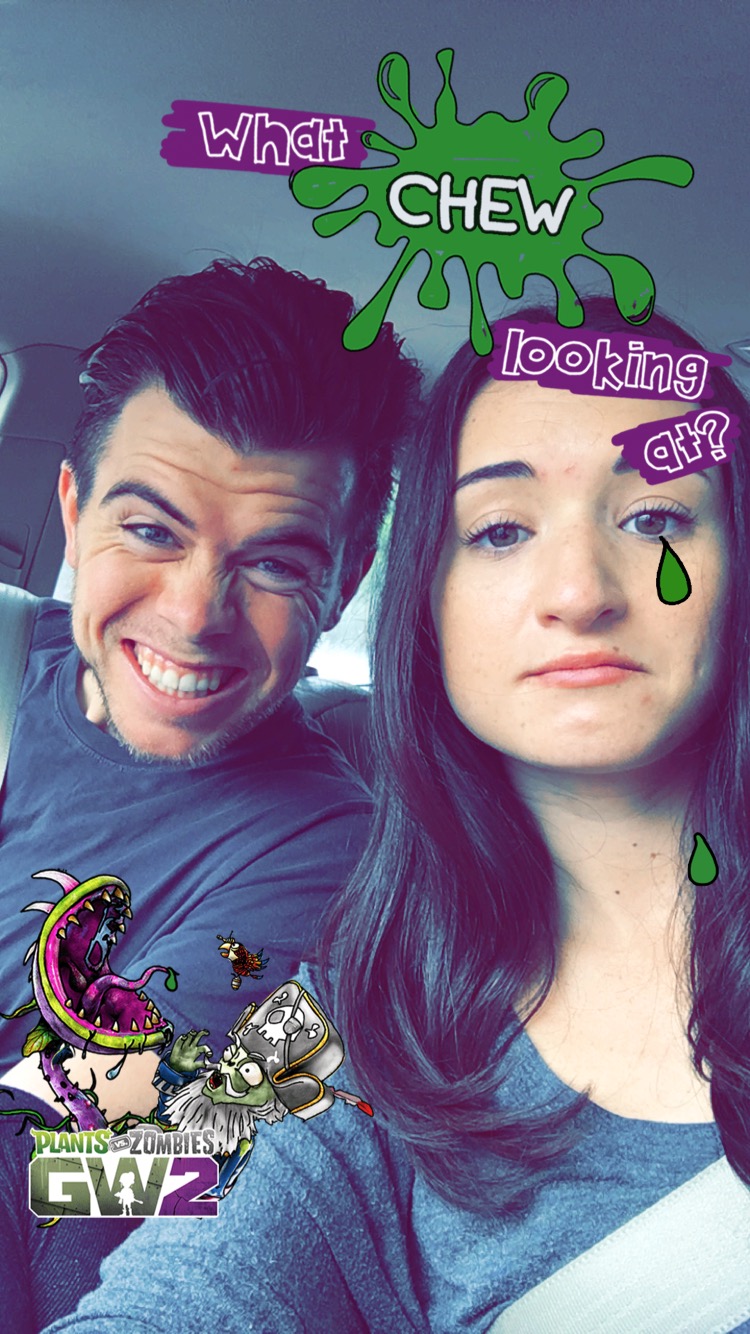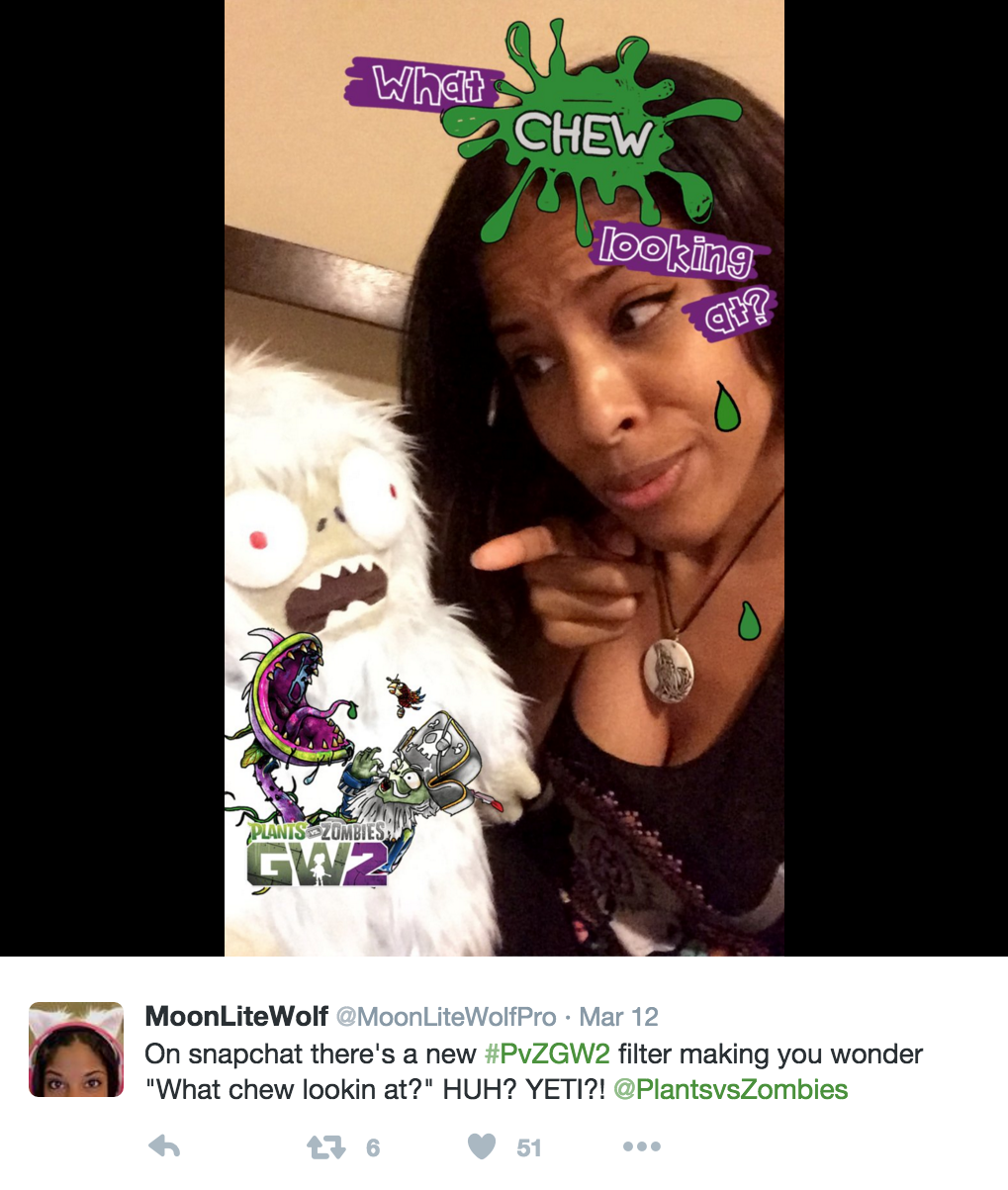 GIFS:
We partnered with Popkey and created over 100 original gifs for their mobile keyboard that could be accessed through Facebook Messenger
Art & Copy
Divya Seshadri